LINKING EMPLOYMENT ACADEMICS & DISABILITY SERVICES
THE CUNY LEADS PROGRAM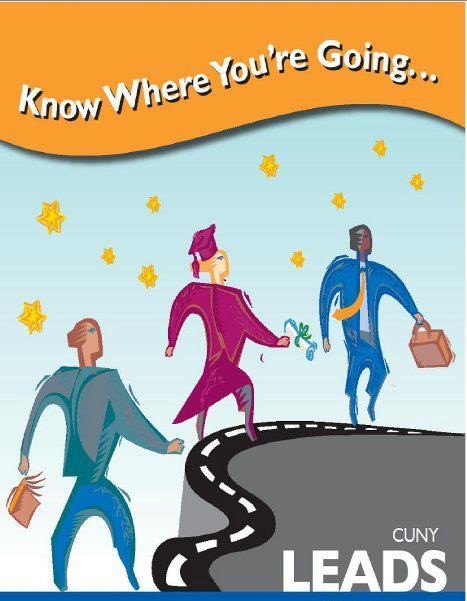 CUNY LEADS is a program established to facilitate successful academic and career outcomes for students with disabilities who are enrolled in CUNY programs.
LEADS is available on all CUNY campuses. Each campus has a LEADS Counselor that collaborates with campus departments, agencies and businesses to provide career guidance and support to students.
This program is FREE for all eligible CUNY students.
ELIGIBILITY
Any student with a documented disability enrolled in a CUNY program is eligible for participation in CUNY LEADS
*While it is preferred that the student is registered with Access-Ability Services, it is not required for participation in CUNY LEADS. However, the student must present documentation of disability to the LEADS Counselor. All documents & information will be kept confidential
SERVICES
Academic Counseling and Goal Setting for Majors, Career Exploration, or Transition to a 4 year school
Career Counseling & Life Planning, Exploration and Development
Job Search Skills and Assistance including: Resume and Cover Letter Review and Editing, Mock Interviewing, Interview Follow Up, and Soft Skills Training
Internship Exploration
Referrals for Tutoring, Scholastic and Health Service Supports, Benefits & Entitlements
Counseling regarding ADA/504 Modifications and Disclosure
Self-Advocacy Skills
STUDENT RESPONSIBILITY
Students must submit appropriate medical, educational or psychological documentation regarding their disability
Students are responsible for completing the appropriate documentation to determine eligibility for the program as provided by the LEADS Counselor
Students should be prepared to explore career goals
Students must meet with the advisor on an ongoing basis.
CONTACT INFORMATION
Nicholas Giampetruzzi, LMHC, NCC
LEADS Advisor/Counselor
Office Hours: By Appointment
LEADS Office, Room D222
Tel.: 718-368-5161
Fax: 718-368-4782
Nicholas.Giampetruzzi@kbcc.cuny.edu
www.facebook.com/kingsborough.leads
RESOURCES
LEADS partners with the following KCC offices to promote student success:
Access-Ability Services
Room D-205, 718-368-5175
Access-Ability
Career Development, Transfer, New Start & Internship Opportunities
Room C-102, 718-368-5115
Career
Counseling & Health Services
Room D-102, 718-368-5975
Counseling Services
Access Resource Center
Room V231, 718-368-5411
Access Resource Center
TRiO Student Support Services
Room D-205, 718-368-5175
Trio Student Support
LEADS also partners with NYSED Office of ACCES-VR
55 Hanson Place, 2nd Floor
Brooklyn, NY 11217
718-722-6700
www.acces.nysed.gov/vr/brooklyn/home