Here at the Child Development Center, we provide day, evening and Saturday childcare services for Kingsborough's student-parent population:


Day Programs:
Daisy Room: toddler program; 18 and 29 months (1.5 – 2 years 5 months)

Butterfly Room: nursery program; 30 - 47 months (2.5 years to 3 years 11 mo.)

The Rainbow Room is our New York City Department of Education Pre-K for All Classroom. The children in this room must be 4 years old by December 31st of the current school year. *This program is open to all residents of New York City.
Evening Programs:

Owlet: 18 months – 29 months (1.5 – 2 years 5 months)

Firefly: 30 months (2.5 years) – 5 years (Nursery and PKA)

Moonlights: Kindergarten – 3rd grade (5 – 9 years old)


Weekend Program:

Saturday Sunflowers: 3 – 9 years
For more information on each of our programs, please check the FAQ section of our website or call the Child Development Center at Kingsborough at 718.368.5868.
The Child Development Center's Food Program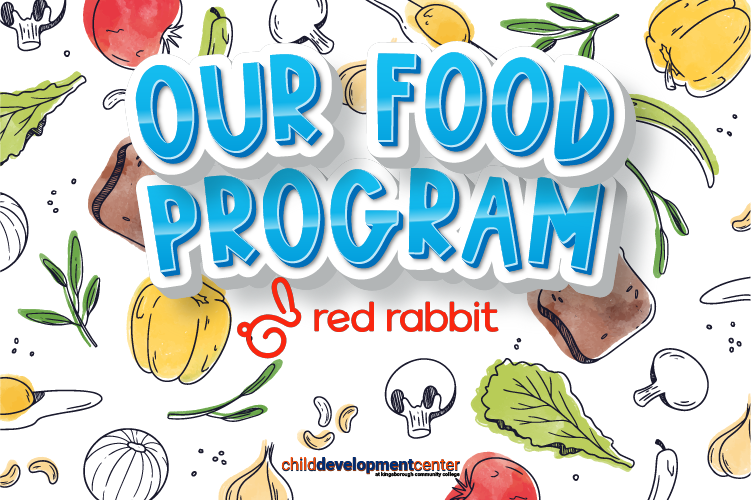 The Child Development Center at Kingsborough participates in the United States Department of Agriculture's (USDA) Child and Adult Care Food Program (CACFP), a federal program that provides healthy meals and snacks to children receiving childcare. Each day, more than 2.6 Million children participate in CACFP at day care homes and centers across the country.

Providers are reimbursed for serving nutritious meals that meet USDA requirements. The program plays a vital role in improving the quality of childcare and making it more affordable for low-income families. CACFP homes and centers follow meal requirements established by the USDA.

Depending on your child's daily schedule, The Center provides children with a healthy and nutritiously balanced breakfast, lunch, snack and dinner through our food provider, Red Rabbit NYC.

Every meal is prepared and served according to the USDA's recommendations, and contains a serving of protein, whole grains, dairy, fruits and vegetables.

If your family observes dietary restrictions, please indicate your child's dietary needs in writing. The Center offers meal choices such as:
Classic: regular, well-balanced meals from all food groups.

Vegetarian: meatless meals that contain healthy, well-balanced food choices.

Egg/Dairy Free: egg and dairy free meals that contain health, well-balanced food choices.

Specialized: soy, tofu, gluten & tomato free meals.
Please be sure to check out the weekly menu available in your child's classroom.