Early Childhood Special Education Programs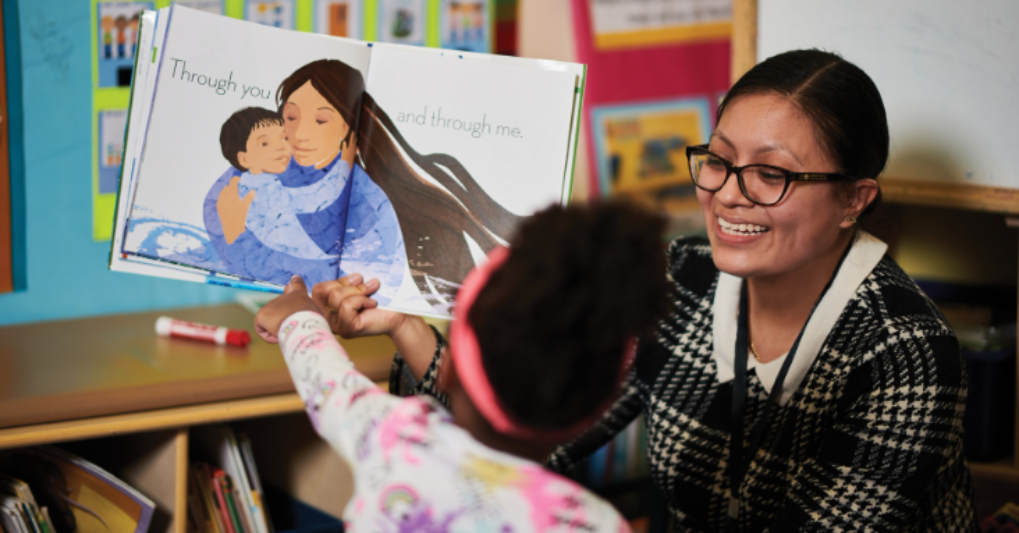 Kingsborough Community College is One of Six CUNY Colleges Awarded $200,000 Grant From U.S. Education Dept. to Develop Early Childhood Special Education Programs
Schools Will Develop Courses, Associate Degree Programs to Meet Need for More Special Education Teachers Certified to Work With Young Students
Six colleges of The City University of New York will partner with the New York City-based Kennedy Children's Center to develop courses in early childhood special education (ECSE). Supported by a two-year, $200,000 grant from the U.S. Department of Education's Office of Special Education, the initiative will aid the development of associate degree programs at four CUNY community colleges and ensure that the credits count toward the recipients' pursuit of a bachelor's degree.
The partnership, which is to be led by Borough of Manhattan Community College and includes Brooklyn College, Bronx Community College, Kingsborough Community College, Hostos Community College and LaGuardia Community College, aims to increase the number of teachers who are certified to teach early childhood special education classes. The Kennedy Children's Center is a community-based organization focused on early childhood special education with more than 65 years of experience serving children with special needs and providing vital services for their families.
"We are pleased that CUNY will be leading this initiative to expand and improve teacher training programs in special education, to better serve New York City children who are enrolled in special education by increasing the number of teachers who are certified and well-trained in this area," said CUNY Chancellor Félix V. Matos Rodríguez. "We thank the U.S. Department of Education for recognizing CUNY's ability to take on this task, and we look forward to working closely with the Kennedy Children's Center to meet these goals."
"Meeting the learning needs of all children, including those with special needs, aligns with the BMCC mission and commitment to equity," said BMCC President Anthony E. Munroe. "We are honored to lead this grant with our CUNY partners and the Kennedy Children's Center, and thankful to the U.S. Department of Education for recognizing the importance of creating associate degree programs in Early Childhood Special Education — not just increasing the number of teachers in the field but diversifying their ranks."
The ECSE associate programs to be developed at the four community colleges will include provisions that allow students to transfer, without losing any credits, to the existing bachelor's degree program at Brooklyn College, which prepares early childhood teachers to work with students with disabilities. The partnership will also provide a career pathway for teacher assistants and paraprofessionals currently working in the field, helping to address a critical shortage of ECSE teachers as well as a scarcity of male teachers in the field.
"This grant award acknowledges BMCC's leadership, both in supporting the early childhood field in an area of deep need, and also in partnering with CUNY colleges to leverage the capacity of our university system to make an impact in the lives of children and their families," said CUNY University Dean for Education Ashleigh Thompson.
BMCC professor Jennifer Longley will serve as the grant's principal investigator and professor Jennifer Gilken, BMCC's early childhood education program coordinator, will serve as co-PI along with Jeanne Alter, executive director of the Kennedy Children's Center.
"Faculty at BMCC and other CUNY colleges will gain depth and breadth of knowledge and experience in ECSE,"said Professor Longley. "We will create a community of practice, in which we engage in professional development together around this area. Early childhood education (ECE) faculty traditionally have limited experience and knowledge of early childhood special education, yet we currently see more children with disabilities in early childhood classrooms today."
"The Kennedy Children's Center is proud to offer our expertise to CUNY as the non-profit partner in the development of ECSE associate degree programs and career development pipelines for aspiring New York City educators," said Jeanne Alter, executive director of the Kennedy Children's Center and co-principal investigator. "CUNY has been a critical partner in our Grow Your Own program, and we are excited to work closely together to help establish strong, evidence-based ECSE programs at the community college level."