Happy 60th Birthday to Kingsborough!
Founders Day Celebration
From an indoor celebration event honoring the founding fathers, to outdoor festivities, including food, games, and two cakes that barely made it through an hour, Founders Day was an incredible success! Those in attendance learned about Kingsborough Community College's 60-year history and the many iterations leading up to where we are today; a thriving institution that has created a powerful legacy.
Happy Founders Day and let's keep the celebration going. Celebrate for us! Celebrate with us! Share the love on social media using #KCC60.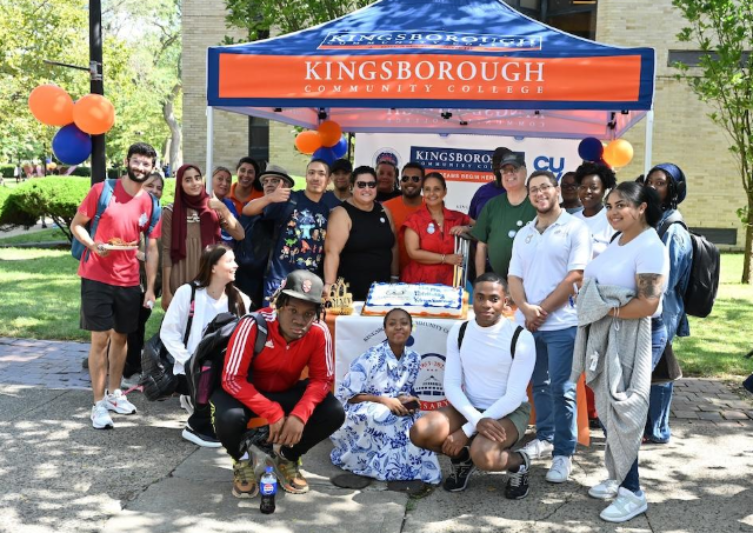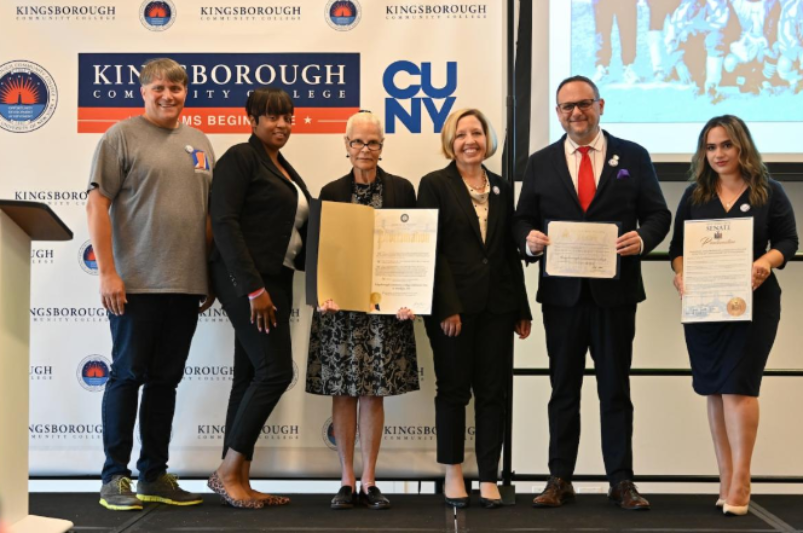 From left to right, Prof. Thomas Rothacker, MC; Tanequa Strong, Chief of Staff for NYS Sen. Roxanne Persaud; Theresa Savo, Chair of Community Board 15; Provost Joanne Russell; NYS Assemblyman Michael Novakhov; and Barber Felder, Borough Director for NYS Senator Jessica Scarcella-Spanton. Not shown, KCC received proclamations from NYC Mayor Eric Adams and NYC Council Speaker Adrienne Adams.