KCC Faculty on Teaching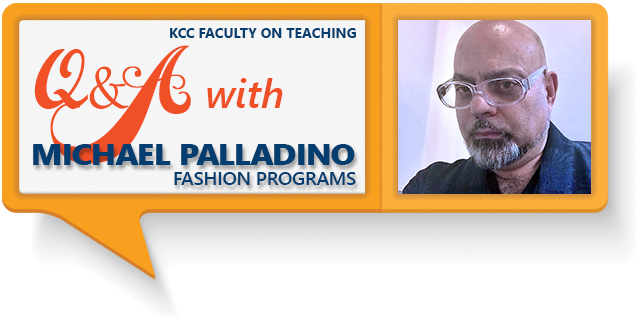 How did you get into teaching?
I started teaching as a graduate student. Most colleges and universities provide the opportunity for (or require) their graduate students to teach undergraduate courses. On the other hand, graduate students often make the best teachers because they are often very excited by their subject area and are anxious to share their knowledge with other students. Relaying the love you have for your subject area is a key part of successful teaching.
What career did you imagine for yourself when you were in college?
I loved geology and thought I would work in industry, such as for mining or energy companies. I also considered the environmental-related industry. When I entered the graduate program in geology at Brooklyn College, I applied for and was offered a part-time job to work at the American Museum of Natural History. The position was to help work on research projects with the museum's curator of meteorites. This opened me to the world of meteorite and planetary studies. The meteorite curator, Martin Prinz. eventually became my mentor. He loved his work and he made the research work seem like fun to do and it was fun to be part of a research team. My other mentor was Professor C. E. Nehru from Brooklyn College, who also has a love for geology and meteorite research. His course in optical mineralogy was one of the classes that really got me interested in studying rocks and minerals. I still work with Nenru today. In fact, we just recently published a paper together.
What do you love about teaching?
I love sharing my knowledge and informing students about the natural environment around them. One of the best parts of teaching is when a student has a conversation with you about the subject and you can tell from the conversation that they have a new understanding of the world.
What's your favorite teaching experience?
My favorite experience is when I have inspired a student to consider majoring in my subject area. I had a student who started in geology by taking an introductory earth science course with me and eventually came back to me to do graduate work as a PhD student.
In what ways do you bring your professional experience into the classroom?
There are so many good stories that I relay to students that make learning fun. However, I also like to directly show students what I do. I generally take them into professional active laboratories either at the college, the American Museum of Natural History or the CUNY Advanced Science Research Center (ASRC).
What advice do you have for current students?
Get involved in research with a mentor as early as possible, through college programs and/or internships. Many universities and museums offer summer internships for undergrads. Also, read and absorb as much information as you can. You always want people to see you as someone who is well-informed and can speak confidently about your own area of interest, as well as other areas and current issues. Plus, you never know where inspiration will come from.